Indigenous voices come to the surface in the Michigan State University Press published "Sovereign Traces" graphic novel series. This collection is at the forefront of MSU Press's push to share the work of Native American authors and artists for National Native American Heritage Month this November.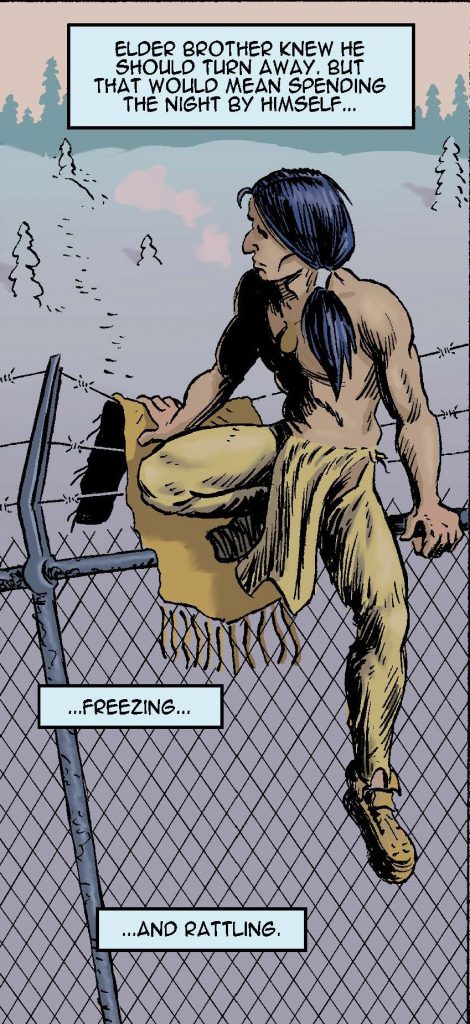 The series is edited by Gordon Henry Jr., an Anishinaabe poet and novelist, and Elizabeth LaPensée, an Anishinaabe from Baawaating with relations at Bay Mills Indian Community and Métis. LaPensée is an Assistant Professor of Media & Information and Writing, Rhetoric & American Cultures at Michigan State University.
LaPensée said, "National Native American Heritage Month calls on us to recognize, respect, and celebrate Indigenous people. Indigenous comics offer an immersive way to engage, learn, and process."
She described the first graphic novel in the series as illustrated stories written by well-known Indigenous writers expressing the impact of residential schools, truths about ongoing incarceration, and concerns for Indigenous women's well-being. The second book, published in June 2019, uplifts established and emerging voices in a collection of comics, art, and poems by Indigenous illustrators and writers who express what love means to them.
MSU Press Assistant Director and Editor-in-Chief Catherine Cocks said, "The Sovereign Traces series takes MSU Press's longstanding commitment to publishing the works of Native authors and artists in an exciting new direction. The vivid medium of graphic literature opens up the possibility of reimagining reading while enabling more people to enjoy the brilliant words and art of Native creators."
MSU Press has published several other books that focus on Native American issues such as the 2020 release "Famine Pots." It examines the remarkable story of money sent by the Choctaw to the Irish in 1847 at the height of the potato famine, just sixteen years after the Choctaw began their march on the Trail for Tears.
Cocks stressed that Native American voices will continue to be a focus of MSU Press. Additional titles such as genealogies are scheduled to come out in the next year.
For more information on MSU Press books visit msupress.org.
Image Attribution
Art from "An Athabasca Story" by Warren Cariou, illustration and color by Nicholas Burns.
Art from "The Strange People" by Louise Erdrich, illustration and color by Elizabeth LaPensée.